What kind of collector are you?
I was thinking about this the other day, and came to the conclusion that there are different types of mineral collectors. Some collect anything that strikes their fancy, collectors of what I've heard referred to as "lightening bolts" – whatever strikes you like a bolt of lightning. Some collect rare species, some want one of everything. Still others collect a particular species of mineral. I myself the past few years have been collecting Pyromorphite. I am up to specimens from 55 different locales. I think that's somewhat impressive, but was brought down to Earth when someone at the Tucson show asked me how many locales there are for Pyromorphite. I looked it up on Mindat.org, and discovered that there are more than 1500 known locales. So, I've got a ways to go, yes? Other people collect specimens from a particular locale. A friend of mine collects only Arizona minerals, specializing in Tiger and Bisbee specimens primarily. The women who asked me how many locales that there are for Pyromorphite collects Mexican minerals.
So, what kind of collector are you? A 'generalist', or something more specific?
I'll close with a bit of 'eye candy', a beautiful 'rosette' of Azurite from the renowned Rubtsovskiy Mine, Siberia, Russia. You can see more of it here.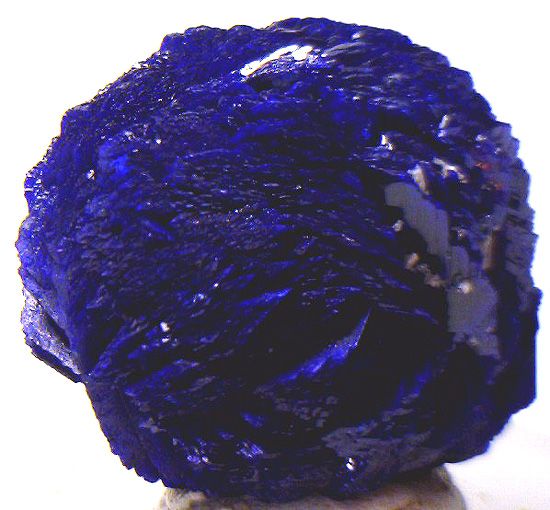 Calendar

November 2014
S
M
T
W
T
F
S
« May
1
2
3
4
5
6
7
8
9
10
11
12
13
14
15
16
17
18
19
20
21
22
23
24
25
26
27
28
29
30

Archives